About Caroline's Work
Caroline Latham has much experience of public speaking and running workshops across Europe. She welcomes invitations to run workshops further afield. She is particularly keen to disseminate mind training and mindfulness awareness as widely and as far as possible. Please feel free to invite her to the Arab Emirates, Russian Federation and China.
Consultations available by appointment in North London, the East End, Canterbury and globally on Skype.
Caroline finds it very amusing telling people she has undergone brain tests at the Institute of Psychiatry. The reason? The tests show, incontrovertibly, the beneficial effect of long-term meditation. This is cutting-edge material and part of her deep interest in where science and spirituality meet. www.mindandlife.org
Her major vocation in life is encouraging people to meditate on a daily basis and gauge the results for themselves.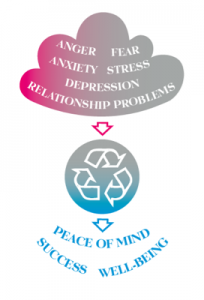 Individuals
Caroline offers a unique way to access the root of problems, often in the first session. With her strong intuition and experience and the client's intention and willingness to feel better, deep levels of emotional pain,
or unconscious blocks may be dissolved.
Addiction
Please refer to the addiction page, accessed via the menu at the top.
Couples
Caroline has for many years offered an alternative to formal 'marriage guidance counselling', allowing couples to become conscious of negative patterns and 'irritating habits that drive you mad' and to take steps forward into more creative partnership. 'Love is wishing the other person to be happy.'
Businesses, Schools and Groups
Offering tailor-made workshops on subjects ranging from 'Mindfulness', 'Success', 'Happiness', 'No more Problems', 'More calm, more effective', 'Be your own Therapist' Caroline introduces a training in developing the inner tools for true happiness by helping to identify the mental states that are conducive to well-being and those that destroy it. More and more scientific proof abounds of the powerful effect on reducing blood pressure and stress levels. At ease and less busy-ness can mean less absenteeism, better health, higher success rates, more interdependence and, of course, more happiness.
Space Clearing
Caroline possesses one of the most powerful space clearing bells in existence with the purest quality of sound. Only 30 such bells were ever made and allowed out of Bali and she feels deeply honoured to have received one… please refer to Karen Kingston: "Clearing Sacred Space with Feng Shui". If you would like your space cleared of negativity, please get in touch.
Teenagers
Often three sessions are sufficient to clear teenage blues.